Ever dream of making your own nail polish? Well, now you can! This DIY tutorial will take you through the easy process of making your own cute nail polish. 
*Feature image via She Knows
How to Make Your Own Cute Nail Polish
Making a personalized nail polish color is so much easier than you think. With a few basic materials, patience, and creativity, you'll be creating your own nail polish line in no time!
What You'll Need:
Clear nail polish
Eyeshadows in the color polish you want
Toothpicks
Small paper funnel
Glitter (optional, but c'mon)
Step 1
Begin by peeling off the labels on the clear polish. This will give the bottle a cleaner look and you may even want to add your own label to class it up. Make it yours!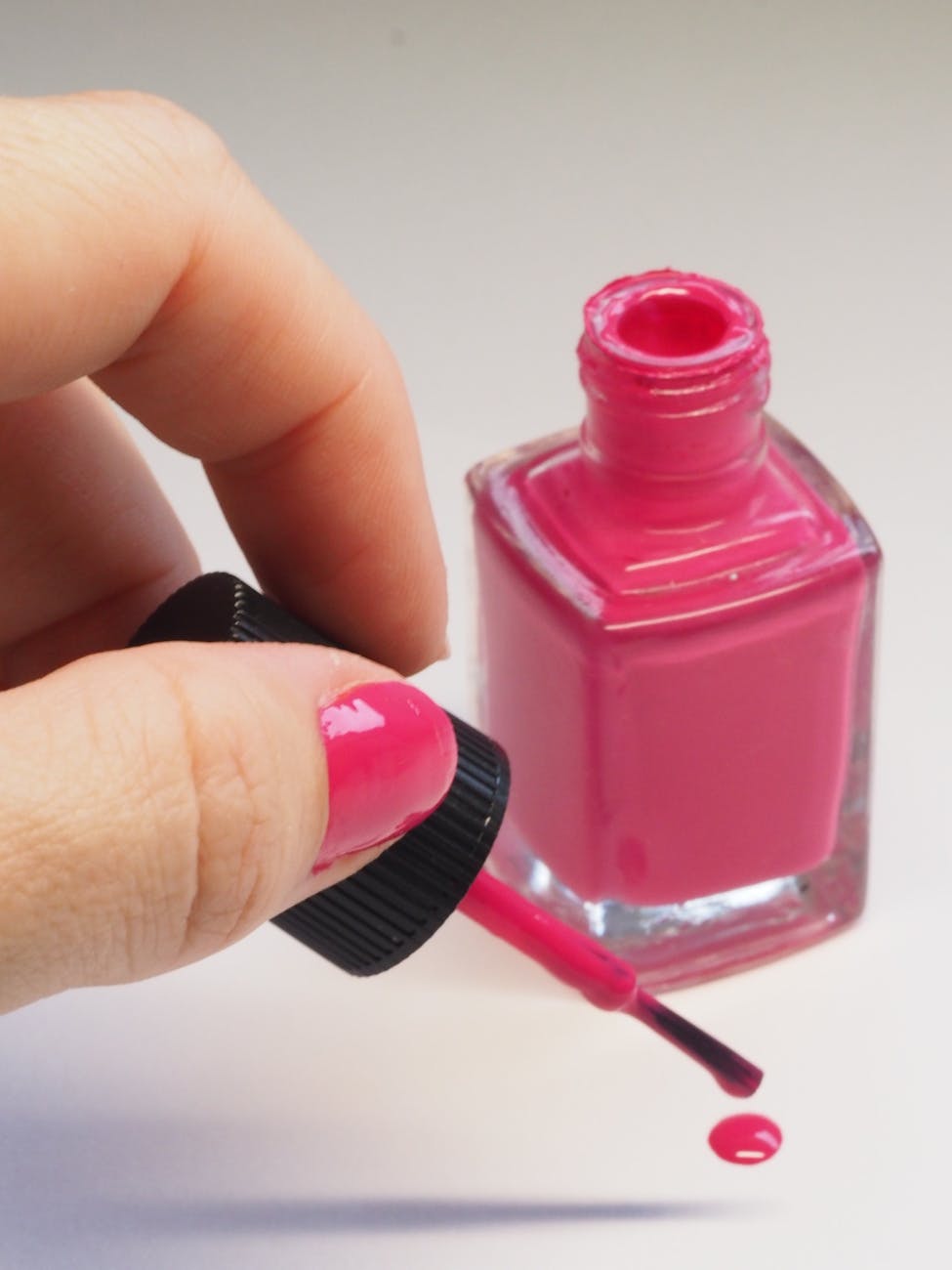 Next, undo the top and remove the brush. Then place the paper funnel into the top of the polish bottle.
Once  the paper funnel is in the bottle, you'll take your eyeshadow and toothpick. Scrape the eyeshadow with the toothpick into the funnel and, therefore, into the bottle.
Once you've scraped in a good amount of eyeshadow, remove the funnel and use the toothpick to mix the pigment into the polish. This will take about 1-2 minutes of stirring to get an even consistency. Once the eyeshadow and polish are well-blended, you're finished!
You can either stop here or go ahead and add in glitter. If the glitter starts getting backed up in the funnel, use the toothpick to push it through.
You've just made your own nail polish! Congratulations! 
Watch the full tutorial below.
Now that you know how to make your own nail polish, the opportunities are endless! You can create custom shades for certain events and mix and match polishes to suit your OOTD. Get crazy and have fun!
---
Did you like this tutorial? Share your thoughts with us by leaving a comment below. Don't forget to subscribe to our newsletter and like us on Facebook. Thanks for dropping by! 
---
Complete your look with:
DIY Bright Yellow Cap Toe Heels
7 Long Lasting Lipsticks That'll Make You Feel Powerful
Sea-Inspired Nail Art to Celebrate World Ocean's Day