The search for unique nail designs is equal parts challenging and exciting. You can get nail art inspiration from pretty much everywhere! For cute easy nail designs, emojis are the perfect inspiration. After all, we use them every day to express our emotions. So why not wear them as nail designs? They're fun to make, fun to look at, and you'll be able to show your creativity through the different faces and expressions you draw! Think of it as one last hurrah for summer since you'll be using bright pastel colors for these cute easy nail designs. Need I say more? Read on to see how you can make these Japanese emoji nail designs.
Cute Easy Nail Designs | Japanese Emoji Nail Art Tutorial
The Most Kawaii Nail Art You'll Ever Have
The season for bright colors is coming to a close, but you still have some time! These kawaii nail designs will help you make the most of your summer. But first, you need to gather all the supplies you'll need for these cute easy nail designs. Bring out all your favorite shades of pastel nail polish, or try some of my suggestions below. Once you've got everything, you can start on the nail art!
For these cute easy nail designs, you'll need:
1. Put a base coat
A base coat will protect your natural nails and help adhere the natural nails.
2. Color your nails
Use Color Club Feathered Hair Out To There for this. Make sure to put 2 coats of the nail polish to increase the opacity.
3. Draw the eyes
For the eyes, use a dotting tool dipped in black nail polish.
4. Draw the mouth
Use a tiny brush dipped in black nail polish to draw the mouth. You can draw big or small mouths!
5. Add accents
Using a dotting tool again, use a light pink nail polish (Formula X Blushing – Cotton Candy Pink) to draw rosy cheeks. Then with white nail polish, put two smaller dots to create lively eyes.
6. Paint the other fingers
Using pastel colors, have fun painting the rest of your nails! Use Color Club nail polishes in Disco's Not Dead, 'Til The Record Stops, and Diggin' The Dancing Queen.
7. Create different emoji faces
Experiment with different faces like surprised mouths and big eyes. It's all up to you!
8. Finish off with a top coat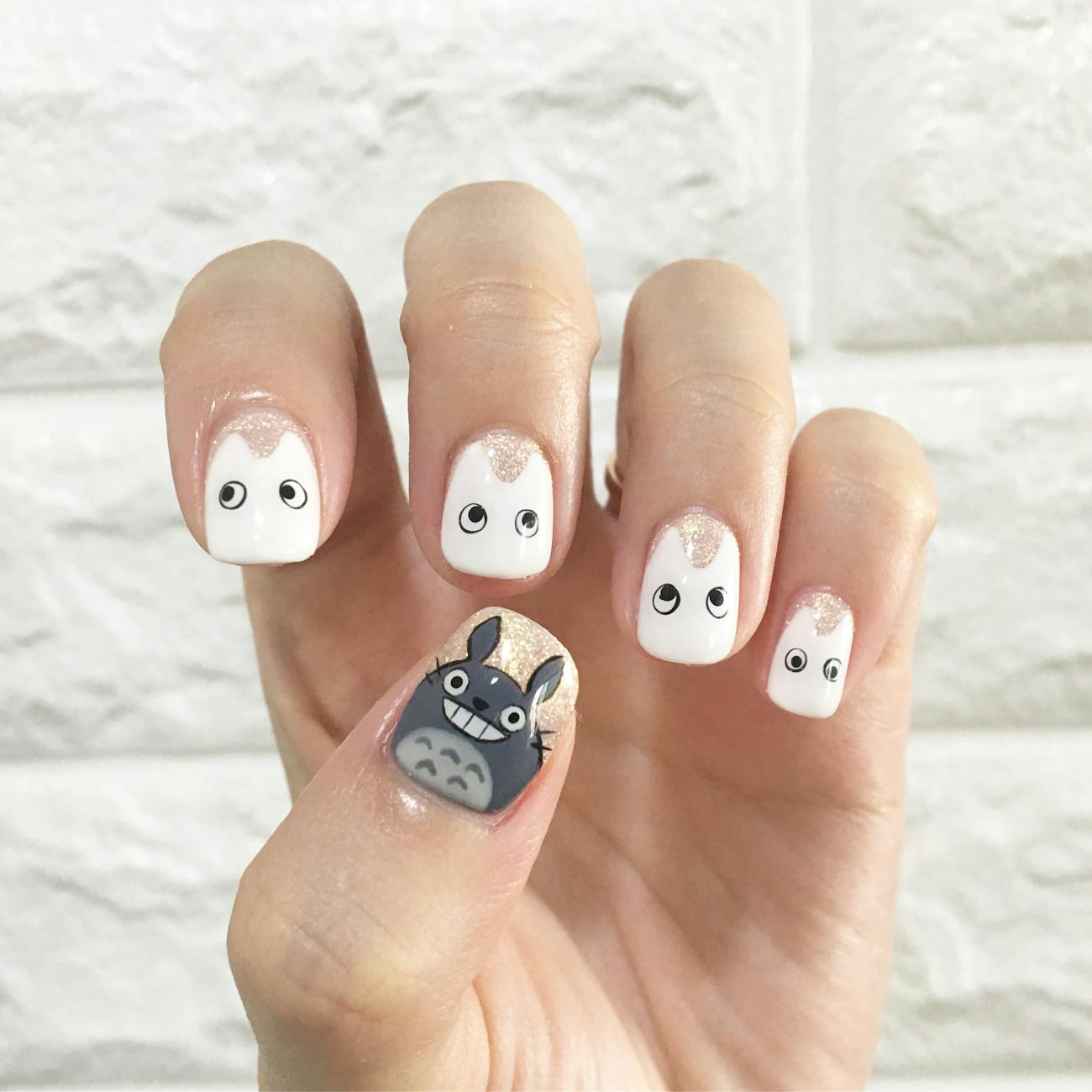 This will seal the cute easy nail designs and make your nails shiny.
That's it!
Watch the full tutorial from cutepolish to see it in action:
Wasn't that easy? And super creative, too! You're not limited to the emoji nail designs here either, go ahead and try different emoji faces and reactions.
Want more cute easy nail designs? Check these out!
Liked these cute easy nail designs? You'll also like:

Fun and Easy OPI Nail Polish Decals For This Summer

11 Cute Spring Nails for 2016 | Cute Outfits