Work bags for women are, first and foremost, functional pieces. But there's no harm in looking stylish while you're at it! The best bags for work are those you can fill with your essentials and more, without looking like a sack of potatoes. There's nothing worse than a bag overflowing with stuff! I've picked out 10 work bags for women that will keep you looking just as polished and chic as your office outfits. Read on to see them!
10 Work Bags For Women That Combine Function and Fashion
As much as I love chic, tiny clutch bags, when it comes to work bags for women they're not exactly the best choice. You need lots of space and a classic design, especially if you're always on-the-go. Working girls have huge makeup kits, don't forget! At the same time, work bags for women need to look presentable and fashion forward so you can take them from breakfast runs to the boardroom. With all these requirements, finding the perfect bag (or two!) can take some time. It's a process of trial and error most of the time—you need to bring different bags and see how they work for you on an actual work day! But to speed things up a bit, I've got 10 no-fail work bags for women you'll love bringing to work every day.
1. Leather Totes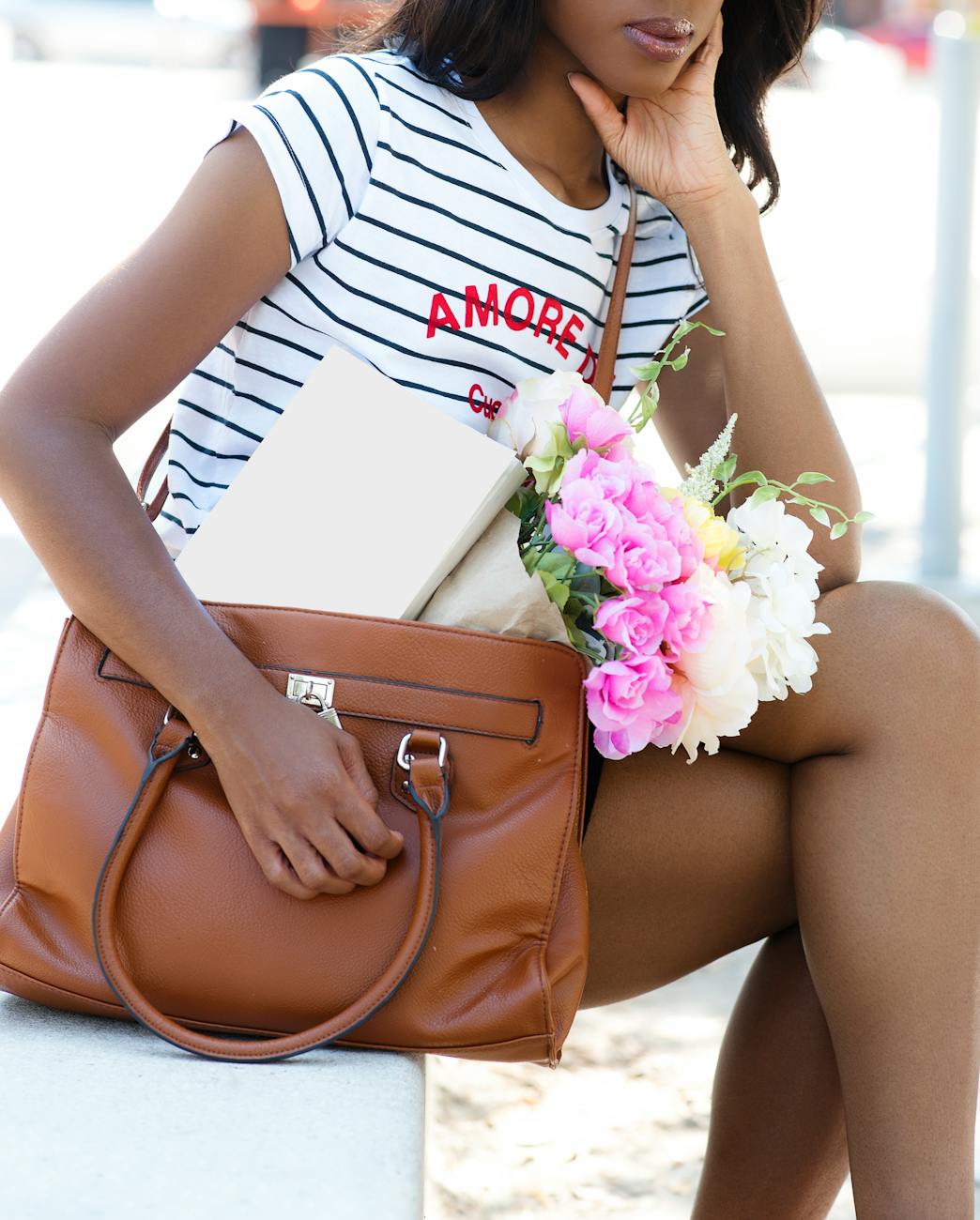 When we say classic, a leather tote is the first thing that comes to mind. It's basic enough to mix and match with any other color, so you're free to experiment with your work outfits. And if you decide to go with a black and white outfit, a leather tote can be the pop of color you need! The only downside? It's a bit too casual for very formal events. But there's definitely enough space in this to fit a small clutch you can bust out when needed.
2. Structured Totes
Structured totes are my personal go-to work bags for women. I have the exact same bag and I'd bring it every day if I wasn't such a stickler for trends! A structured tote solves your too-casual issue with leather totes, without compromising on space and functionality.
3. Pastel Work Bags For Women
If you've got a lot of bold, dark colors in your work wardrobe, a pastel work bag is the perfect choice! It will make your looks a lot more feminine but it won't be eye-catching in the wrong way.
4. Oversized Clutches
If you really can't give up your beloved clutches, go the oversized route! There are a lot of oversized clutches that give you lots of space. And when I see someone with a clutch like this, I know they mean business!
5. Printed Satchels
If solids and basics are too boring for your taste, prints are your best bet! If you work in a more conservative environment, just stay away from anything too graphic or trendy. Florals of any kind are a no-fail choice.
6. Bucket Work Bags For Women
Bucket bags to work? Yes! Stick to basic colors like black, white and brown, and bring it during your more laid-back days. But if you're looking for major function, the bucket back is the answer to all your prayers.
7. Interesting Shapes
Work bags for women are anything but boring! Explore unique and interesting shapes, you'll never know what amazing finds you'll uncover. This round bag is eye-catching but structured and classic enough to take to the office.
8. Soft Leather Work Bags For Women
Here's another option if you bring lots of stuff in your work bag: soft leather! Structured bags look polished, but soft leather can accommodate more. Just make it look more formal by accessorizing with a charm or scarf!
9. Crossbody Work Bags For Women
Crossbody bags are all about giving you choices, which all working girls need in their lives! During the daytime, use the long strap to keep your hands free for coffee, papers, and other things at work. And in the evening use the short handle so you don't ruin your outfit!
10. Huge Totes
Huge totes will always be a girl's best friend. The trick to pulling this off at work is choosing the right design. Pick a more polished print or fabric like leather or quilt!
Watch this video for more work bags for women you can bring to the office:
In your search for the perfect work bag, keep two things in mind: fashion and function. These two are non-negotiable, and you shouldn't settle for anything less! They have to look great and work hard, just like you. What's your go-to work bag? Let me know in the comments below!
Shopping for new work bags? Mason & Ivy is the best place to start!
Need more workwear inspiration like these work bags for women? This is the only guide you'll ever need!