When it comes to Easter Sunday, your best is the absolute minimum. 
10 Cute Easter Sunday Outfits
This holiday only happens once a year and is your opportunity to flaunt your Sunday dresses or any other feminine, sophisticated ensembles you have. And with Easter a few days away, we're sure you're already putting your outfit, menu, itinerary together for the big day.
For those who are still looking for cute Easter Sunday outfit ideas, these looks will inspire you to put together your own flirty, bright outfit. Let's get started.
1. The Modest Lady
White and pink are a great color combo for Easter Sunday fashion. It's modest, feminine and exudes simplicity.
2. A Bit of Sass
Show a bit of skin with a white bustier top and floral skirt. Don't forget your hat — it completes the look!
3. Bright and Light
If you're someone who really likes to make a color splash, this look will give you the color you need and more.
4. The Ethereal Queen
If Easter is a formal affair, this white accented top and pink chiffon maxi skirt is a great go-to.
5. The Floral Chic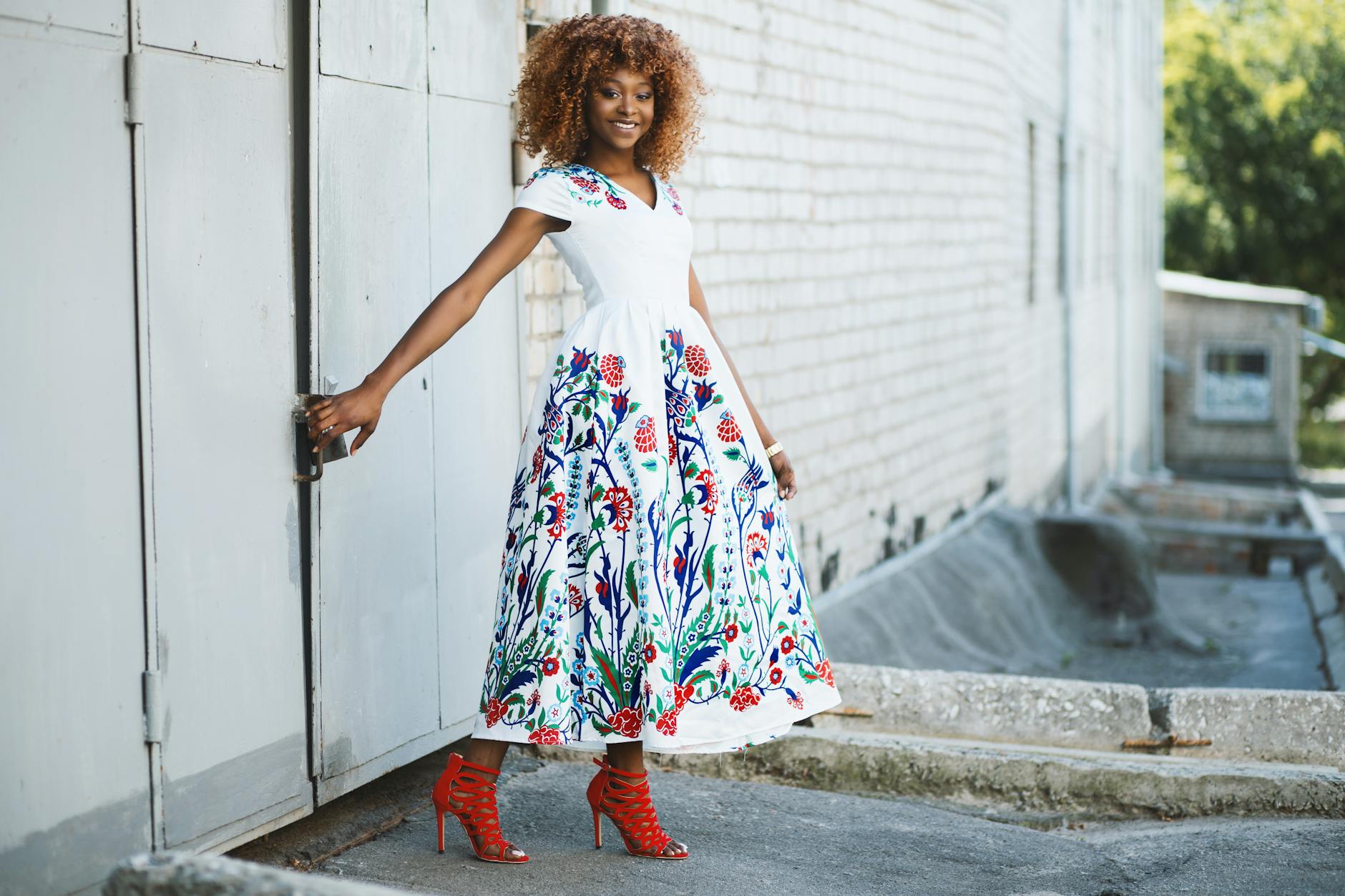 It's Easter and flowers are in bloom, so why not wear a floral print dress?
6. The Nature Vibe
I know that most women would go for pink, white, blue, or yellow for an Easter Sunday outfit, but we are all about colors that draw inspiration from Mother Nature, such as green or neutral.
7. The Flared Skirt
A good choice for Easter Sunday is this white top and flared skirt combo. If you're going to pick this look, make sure to wear a colorful skirt that will contrast with your white blouse.
8. In White
This white-themed look is one of my favorite of the bunch. I love that the white color is predominant with a slight mixture of black and gray. What I really like is the sophisticated and reserved air this outfit lends.
9. Yellow Kick
Ah, finally, something a bit bolder for Easter. This bright yellow pleated skirt can be paired with plain or printed blouses. The color is attention grabbing but still exudes that confidence and excitement you want people around you to feel too. This color is contagious!
10. The Babydoll
The babydoll is for the kind of fashionista that likes sticking to cute, pretty looks and has a bod that looks great in a babydoll dress.
That was fun! Easter Sunday is almost here, so we want to know what your favorite look is. Let us know in the comments section below.
We also love seeing our readers OOTD, so share yours via Facebook!
If you liked this post, you'll also like,