Color is a basic of fashion, and it's one of the first things we notice in an outfit. So it's important to make sure the Pantone colors you choose for this season are on-trend! The right Pantone colors can turn a basic outfit into a fashion-forward look that will turn heads wherever you go. But aside from this year's official Pantone colors Rose Quartz and Serenity, what other shades can you rock? Well, just read on for all the style inspiration you need.
10 On-Trend Pantone Colors To Wear This Fall
Pantone Colors Perfect For Your Fall Wardrobe
As much as I love my versatile neutrals, I love a pop or splash of color as well! I think Pantone colors are a great way to explore different shades and color combinations. And color in general, is the perfect way to show your unique personality, your mood, and your fashion know-how. There's no reason why you shouldn't try out new Pantone colors every season! So this fall, here are the Pantone colors you should definitely incorporate into your wardrobe. It doesn't matter if you're girly or edgy, there are Pantone colors for you!
1. Desert Sage
We all know that gray is a big color every fall and winter, so it's hard not to indulge yourself in a gray sweater or scarf again this year. But with Pantone colors like desert gray, you can go for a pop of color instead! Desert gray is very earthy and natural; greenish gray is also very calming and relaxing to the eyes.
2. Marsala
Marsala was Pantone color of the year last 2015, but it's not going out of style any time soon. Not only is deep red huge for fall and winter fashion every year, the touch of purple makes Marsala even more special. From coats, to leggings, and even hair, Marsala is a big winner! Pair it with other trendy colors like Serenity to update Marsala for 2016.
3. Dried Herb
From the name itself, this olive green shade resembles what a dried herb looks like. It's chic and can easily be matched with other earthy tones. It's a lot like military green, which is the perfect excuse to go a little bit masculine with your fashion choices this season, or at least in terms of color.
4. Biscay Bay
Remember Taylor Swift's GRAMMYs 2015 dress? I always remember how beautiful that greenish blue color was. And I've finally found the Pantone color for it: Biscay Bay! Blue and green come together for a lush shade of teal. It's cool and soothing, but it's also warm and luxurious.
5. Cadmium Orange
When I see this color, it instantly reminds me of psychedelic Austin Powers. Cadmium Orange brings you back to the 60s and 70s, a period of playfulness and vibrant colors. Although this shade isn't as bright as what you'd see in the past, its deeper tone easily adds drama to your fall/winter look. It's great for contrast too! Pair it with 2016 trends like velvet, metallics, or dainty pleats.
6. Reflecting Pond
Next, on my top colors list is Reflecting Pond. At least half of my wardrobe is in this shade of navy blue! It's such a versatile color you can wear all year 'round. It's also professional enough to wear to work, but not as sharp or dark as black.
7. Oak Buff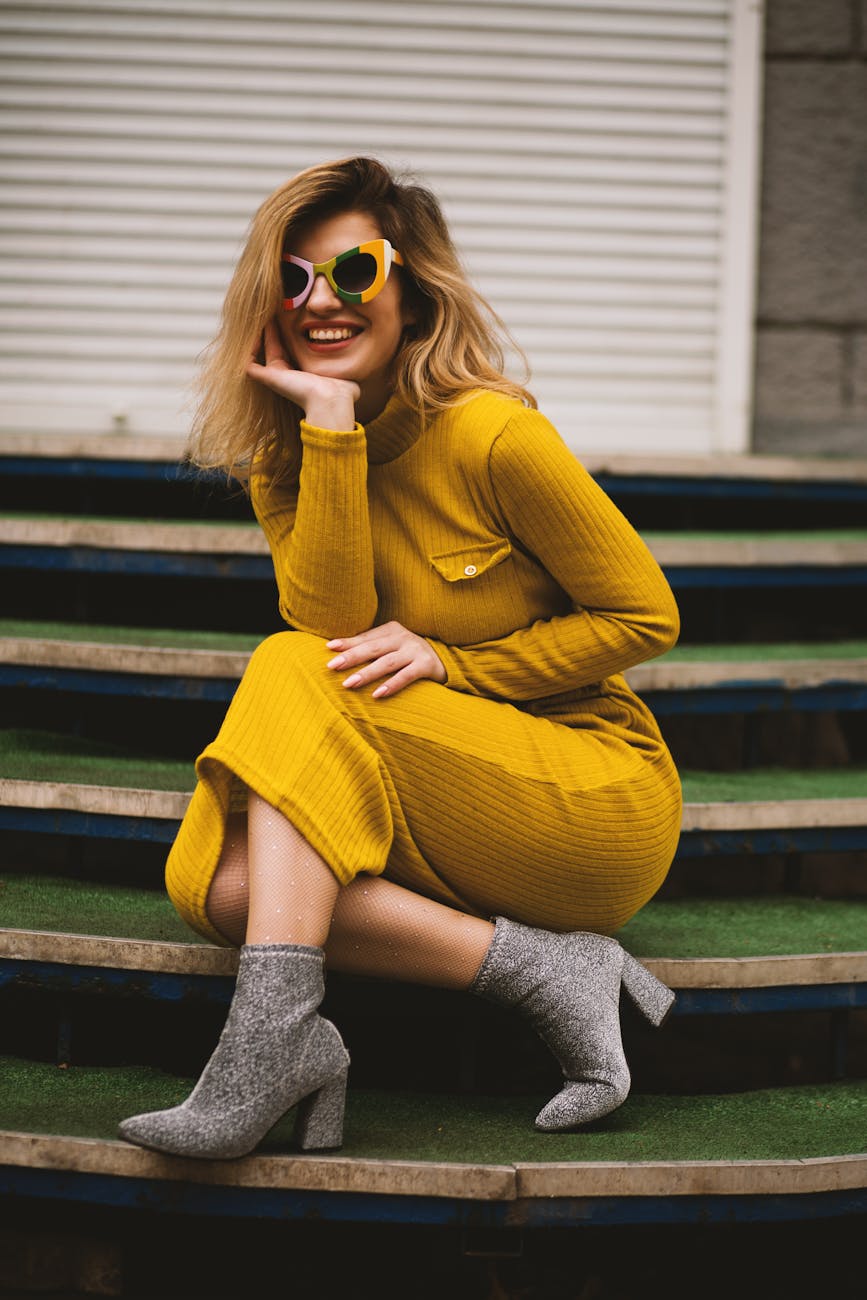 When it comes to neutrals, I prefer warm shades of brown like Oak Buff. It's a mellow brown shade that looks and feels so comfy! Plus, any shade of brown is so easy to mix and match with your existing wardrobe.
8. Stormy Weather
If Desert Sage was a mix of gray and green, Stormy Weather is a mix of gray and blue. It's a timeless color you can mix with trendy pieces like overalls, dresses, and even suits!
9. Cashmere Rose
Fall fashion isn't complete without a few girly shades. Cashmere Rose fits the bill! Blush pink is a huge trend this fall, so don't miss out! This soft pink shade adds softness to your looks, which are usually composed of dark colors. Having light pink pieces or accessories can add contrast to your looks.
10. Serenity
Serenity is one of this year's Pantone colors, so I'm sure you've already seen so much of it over the course of the year. For colder months like fall, go for a coat or layers in Serenity. I love this Serenity coat with white pants and a gray sweater, it's such a relaxing and refreshing look!
Watch this video from Lisa Chen for more ways to wear Pantone colors this season:
It was so hard to choose just ten Pantone colors this season, but I think I've covered all my bases. From neutral browns, relaxing greens, to fall-worthy shades of orange and red, you can build a whole wardrobe around these Pantone colors! What are your favorite Pantone colors? Leave me a comment to let me know!
Want more trends like these Pantone colors? Check these out!