Because summer isn't just about bikini tops and swimsuits, Cute Outfits decided to include a roundup of the most stylish casual summer outfits for women over 40.
We know you also need cute ensembles for your downtime away from the beach!
RELATED: 15 Summery Tropical Nails To Wear This Season [With Pics]
25 Casual Summer Outfits for Over 40 You Can Totally Slay in
Style Knows No Age, Especially During The Summer
Didn't think you could rock trendy outfits this summer? Think again. This is one of the best seasons to really show your personality in your outfits. So go ahead and rock those youthful silhouettes and bright colors! To show you how great style is ageless, I've rounded up my favorite casual summer outfits for women over 40.
1. Chillin' in Navy
Summer calls for cute and breathable outfits, so a tunic is a must-have this season. A navy sleeveless dress is one of the casual summer outfits for women over 40!
Tip: Navy clothes look more classy than others, so formal jewelry would complement them well. A pair of pearl earrings and a silver watch can make you look like you'll be relaxing in a yacht!
PRETTYGARDEN Women's Casual Halter Neck Sleeveless Floral Long Maxi Dress Backless Loose Ruffle Sundress with Belt
Unique Design:Halter Neck,Sleeveless,Polka Dot Print,Backless,Adjustable Strap,Ruffle Hem,Lightweight,Loose Fit,Full Length,High Elastic Waist,Belted,Tie Back,A Line Swing Dress,Floral Maxi Beach Dresses,Long Summer Dress,Pull on Closure.
Everyone Needs This Summer Boho Long Dress!Halter neck is easy to show your sexy curve, and the adjustable strap can be adjusted freely according to your needs, making you comfortable all day long.
Summer Needs Floral Dress!No matter what style you are, this maxi sundress is a good choice for your summer.The vivid floral print can perfectly show your personality,and make you feel confident.
This Swing A Line Dress is specially perfect for pear shaped girls,the floor length and high elastic waist design can easily hide your thick legs, visually improve your waist line, and make your legs more slender.
Two Version For Choice:NO.1 Vintage Floral:Yellow Summer Dresses Maxi For Women/Red Women Long Dress For Beach.NO.2 Polka Dot:Black Sleeveless Dresses For Women/Red Party Maxi Dress/Green Dresses For Women Casual Summer
2. Tropical Flower Dream
Whether you'll be strolling on the beach or hanging out by the garden, rocking a tropical flower dress is a need. Floral prints can make you look young and fresh!
Tip: Add a modern touch to your look with a pastel cardigan. This pop of color will give your outfit a more youthful vibe.
3. Neutral Chic
Some women of a certain age tend to stick to the neutrals, which I understand. These are classic colors and look great with a lot of work outfits!
Tip: Switch it up by going for dresses with unique cuts! Nude-colored pieces can sometimes look plain and boring, but chic sleeves and an alluring neckline can spare you from the blah.
4. Stunner in Green
Green isn't the most flattering color in the world, but a lot of women look so great in it! Emerald dresses offer a lively flair you just can't ignore.
Tip: Not so sure about wearing a solid green dress? A cute pattern is your best friend! You can always go for the classic polka dots, pretty florals, or fierce animal prints.
5. Smart Casual
Blazers are chic add-ons to casual summer outfits for over 40! The casual feel of ripped jeans paired with the smart look of blazers creates a stylish balance.
Tip: Want to look like a cool on-the-go mom? Finish off your outfit with a pair of sunnies and some chunky white sneakers!
6. Tangerine Season
I rarely see women in their 40's wearing orange, and that's a fashion crisis on its own! The tangerine color is such a flattering shade for ladies of all ages.
Tip: Orange is tricky to work with, but only if you don't know what's the right hue for you. Bright shades look better on warm undertones, while darker ones complement cool undertones well.
7. Miss Nautical
You can never go wrong with stripes! This pattern is a staple on any casual ensemble. They're also perfect if you want to wear nautical outfits in the summer.
Tip: Instead of just a simple tee, you can also wear stripes in crop tops, off-shoulder blouses, and light sweatshirts.
8. Pretty in Pink
Pink is often seen as a spring color. But who says you can't shine in a pretty pink ensemble in the summer? It's personally one of my favorite hues to wear during the season.
Tip: Make your pink getup look more light and fresh with a pair of white jeans or cropped pants. This creates a soft and feminine touch to your summer outfit.
9. Just Peachy
https://www.instagram.com/p/CA0idxllcUz/
If you don't have a cream-colored cardigan in your closet yet, then you need to get one now! It's a necessary addition to your wardrobe because of how versatile it is.
Tip: Peach is another great color to include in casual summer outfits for women over 40. You can wear this vibrant hue in a pair of tie-waist culottes or palazzo pants.
10. Whipped for Ripped
Want to try a casual style for your beach party outfit? Don't let the length intimidate you—ripped shorts will also look good on you!
Tip: If you're not comfy with wearing something short, you can always reach for a denim skort. A colorful cardigan can also help you cover-up.
11. All-Black Mood
It isn't a sin to wear black in the summer. In fact, I encourage it! There are no rules in fashion, so if black is your favorite color, then go ahead and look your best!
Tip: Choose a cardigan or kimono with designs of different colors to avoid looking plain. Embellishments such as geometric patterns and floral prints are the way to go!
12. Leather Bombshell
The soft charm of a cable knit cardigan and the rugged appeal of leather pants create a sharp contrast that can work for any age. It's a youthful getup you can try!
Tip: If leather pants are a bit too stuffy for you, a pair of leggings could be a great alternative. They're more comfortable to wear and take off.
RELATED: How To Style A Mirror Gold Belt Like A Pro
13. Maxi Summer
Maxi skirts are often incorporated into a lot of summer outfits, so you need to hop on the trend! They work in all kinds of ensembles, whether for casual looks or for one-piece cover-ups.
Tip: Sizzle even more in a maxi skirt with slits! They can show off your legs, revealing just the right amount of skin in a classy way.
14. The Classic Button-Up
A button-up skirt is popular in teenage fashion, but it's a great addition to casual summer outfits for women over 40! This skirt can take years off your age.
Tip: Pair your skirt with a peasant blouse, puff sleeve top, or a keyhole shirt. If the leg exposure is too much for you, you can wear sheer tights underneath.
15. Citrus Overload
Is it really the summertime if you're not wearing something fruity? Savor the refreshing taste of the season with a fun citrus skirt!
Tip: For the ultimate summer look, go for circle skirts or A-line skirts with prints of your favorite fruit! Not keen on lemons and oranges? Leaf patterns are cute, too!
16. Maxi Skirts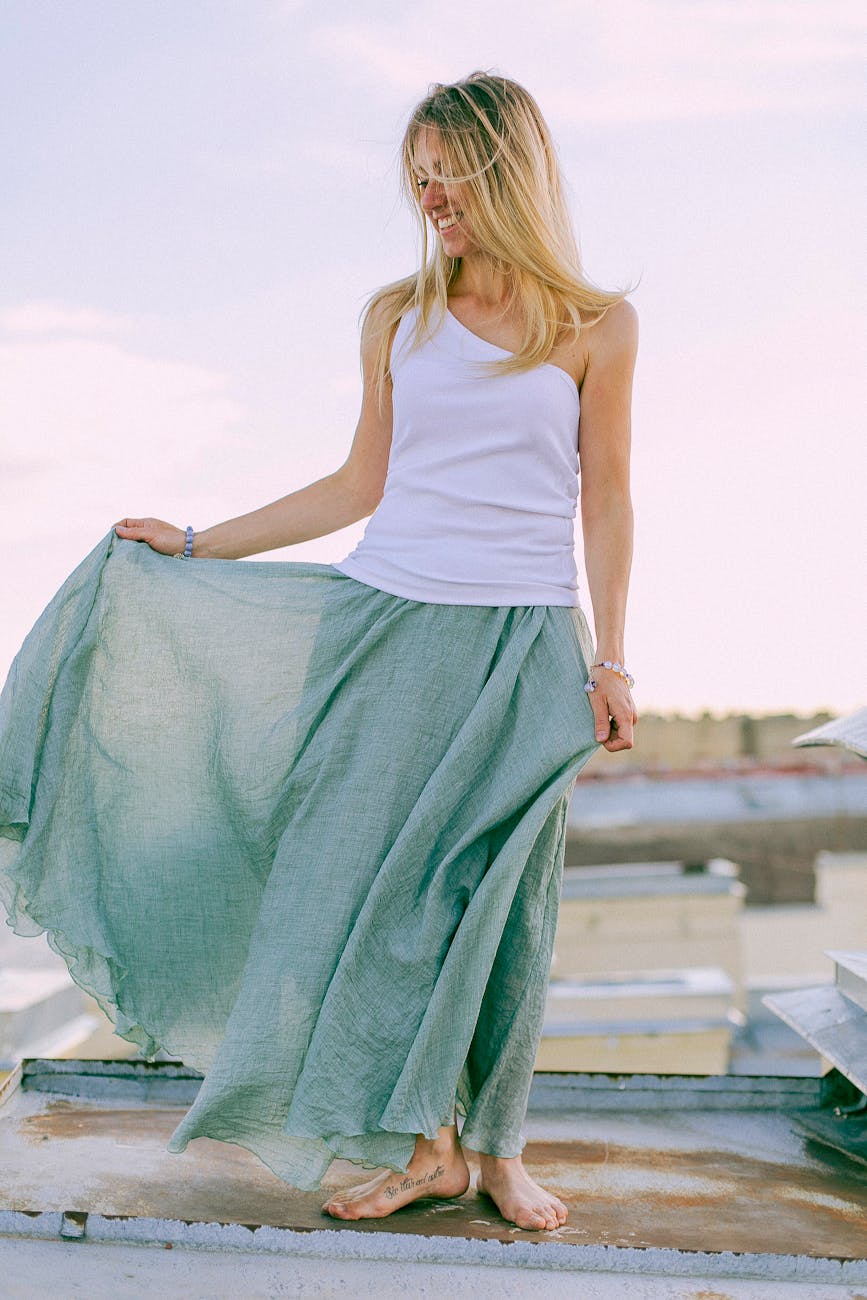 If your skin-showing days are behind you, maxi skirts are trendy and casual summer outfits you can definitely rock this summer. Dress it up with heels and a classic white shirt, or dress it down with a tank top and sandals.
17. Subtle Florals
Looking for more subtle summer prints? Go for prints in neutral colors like brown, black, and white.
18. Off-Shoulder Tops
Off-shoulder tops are on-trend casual summer outfits that are also super comfy! Bring a youthful vibe by pairing your top with floral pants and bright accessories.
19. Denim Shorts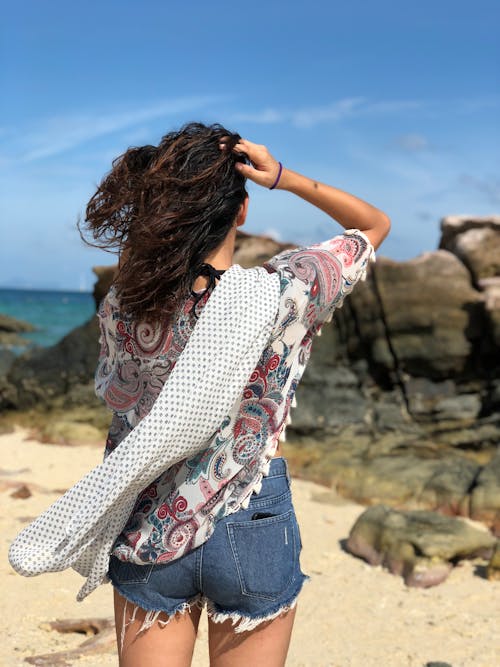 Yes, you can wear denim shorts in your 40s! Dress it up with a light blazer, then accessorize with cute scarves and handbags.
20. Bright Colors
Speaking of color, who says you're limited to neutrals in your 40s? Casual summer outfits work best in bright colors, so don't be afraid to rock that yellow skirt!
21. Summer Scarves
If you'll be going in and out of air-conditioned places this summer, it's best to be prepared! Scarves are chic and practical accessories for this season, and they go well with everything. Check out these scarves for more options.
22. Silk Shirts
Why splurge on an entirely new wardrobe for summer when you already have great pieces in your wardrobe? A silk shirt is a chic piece you can wear all year 'round. For casual summer outfits, pick a lighter color and tuck it into your favorite pair of shorts.
23. Denim on Denim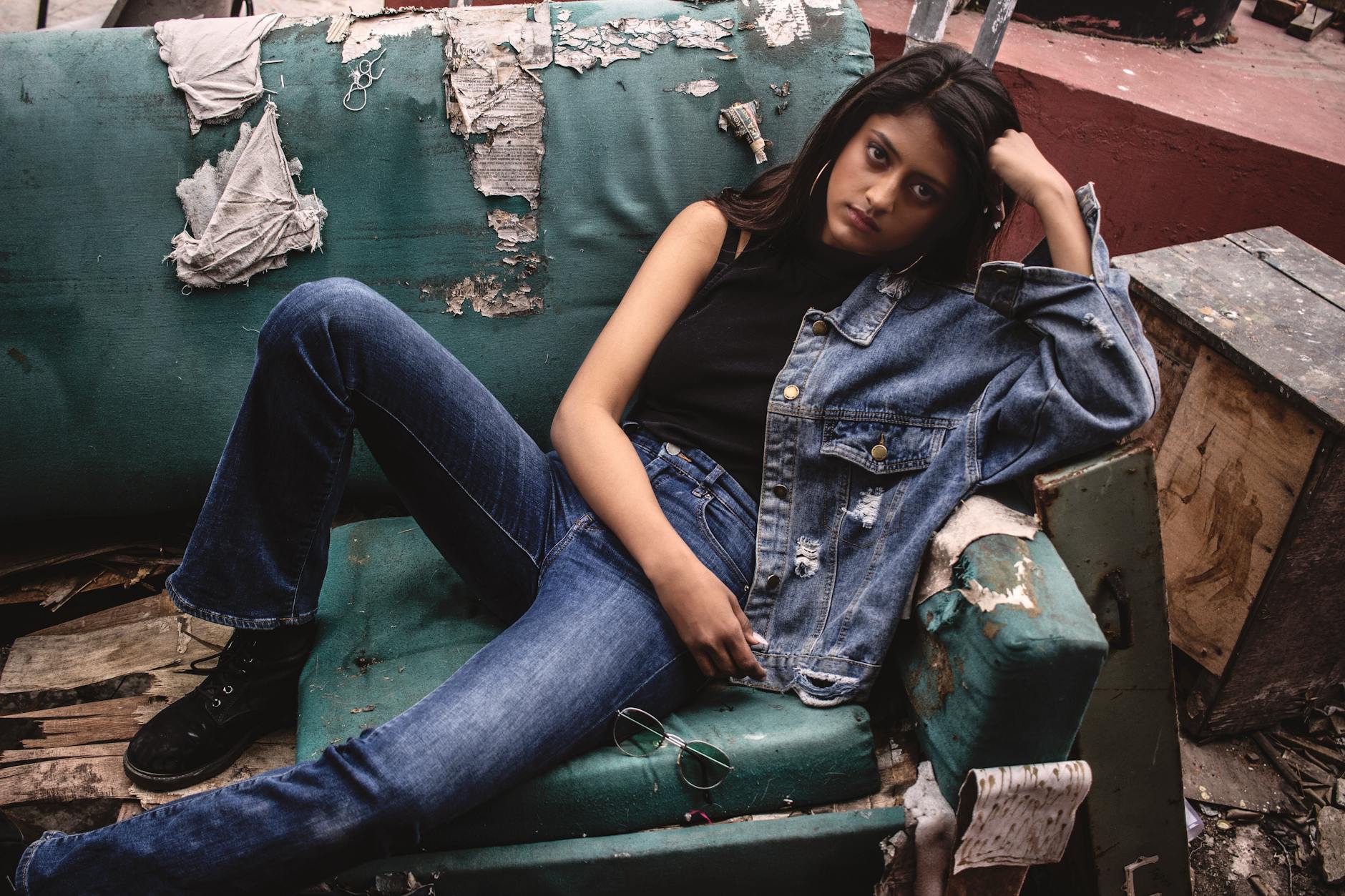 Let's be real. If you're 40, your generation probably started the denim on denim trend. Rock denim casual summer outfits as a nod to your teenage years.
24. Lace Up Dresses
Whether it's heels, sandals, or even dresses, the lace up trend is here to stay. Summer is the perfect time to try this celeb favorite trend.
25. Shirt Dresses
|

Shirt dresses are super comfy casual summer outfits that work for women of every age! If you're looking for a pop of color, a bright red shirt dress is exactly what you need.
For more ideas on casual summer outfits for women over 40, here's a lookbook video from What To Wear:

Your 40s should be one of the most fashionable periods of your life. After all, you have the money to splurge on fashion, especially casual summer outfits for this season. Summer style is synonymous with bright colors, fun prints, and a youthful energy. But being in your 40s definitely doesn't mean you can't show that youthful and vibrant spirit in your casual summer outfits! Don't be limited by your age when it comes to cute outfits, especially during the summer.
Do you know other casual summer outfits for women over 40? Share your recommendations in the comments below!
UP NEXT:
Whether you're a self-proclaimed fashionista or just have a passion for fashion, we are looking for you!
Don't forget to follow us on Facebook, Instagram, Pinterest, and Twitter.
Editor's Note: This post was originally published on Aug 15, 2016, and has been updated for quality and relevancy.