Your 40s should be one of the most fashionable periods of your life. After all, you have the money to splurge on fashion, especially casual summer outfits for this season. Summer style is synonymous with bright colors, fun prints, and a youthful energy. But being in your 40s definitely doesn't mean you can't show that youthful and vibrant spirit in your casual summer outfits! Don't feel like you're limited by your age when it comes to cute outfits, especially during the summer. Read on for casual summer outfits that prove style is for women of every age.
10 Casual Summer Outfits Women Over 40 Can Rock This Season
Style Knows No Age, Especially During The Summer
Didn't think you could rock trendy outfits this summer? Think again. This is one of the best seasons to really show your personality in your outfits. So go ahead and rock those youthful silhouettes and bright colors! To show you how great style is ageless, I've rounded up my favorite casual summer outfits for women over 40.
1. Maxi Skirts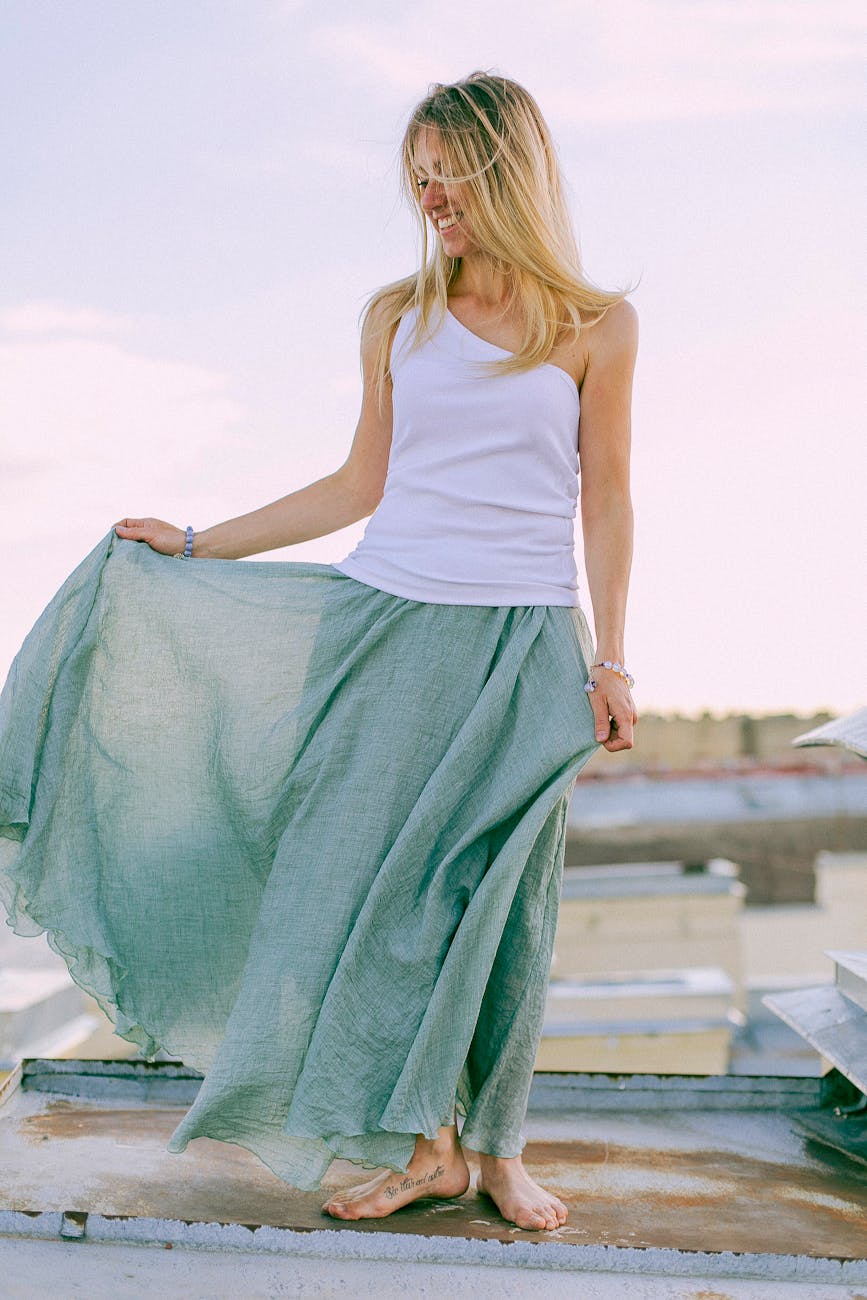 If your skin-showing days are behind you, maxi skirts are trendy and casual summer outfits you can definitely rock this summer. Dress it up with heels and a classic white shirt, or dress it down with a tank top and sandals.
2. Subtle Florals
Looking for more subtle summer prints? Go for prints in neutral colors like brown, black, and white.
3. Off-Shoulder Tops
Off-shoulder tops on-trend casual summer outfits that are also super comfy! Bring a youthful vibe by pairing your top with floral pants and bright accessories.
4. Denim Shorts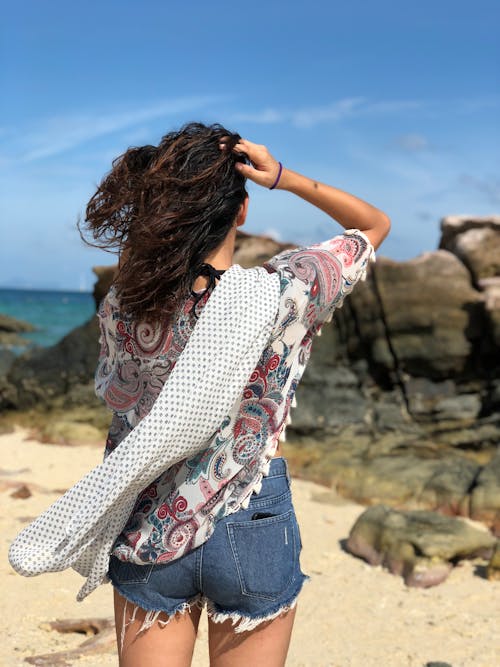 Yes, you can wear denim shorts in your 40s! Dress it up with a light blazer, then accessorize with cute scarves and handbags.
5. Shirt Dresses
Shirt dresses are super comfy casual summer outfits that work for women of every age! If you're looking for a pop of color, a bright red shirt dress is exactly what you need.
6. Bright Colors
Speaking of color, who says you're limited to neutrals in your 40s? Casual summer outfits work best in bright colors, so don't be afraid to rock that yellow skirt!
7. Summer Scarves
If you'll be going in and out of air-conditioned places this summer, it's best to be prepared! Scarves are chic and practical accessories for this season, and they go well with everything. Check out these scarves for more options.
8. Silk Shirts
Why splurge on an entirely new wardrobe for summer when you already have great pieces in your wardrobe? A silk shirt is a chic piece you can wear all year 'round. For casual summer outfits, pick a lighter color and tuck it into your favorite pair of shorts.
9. Denim on Denim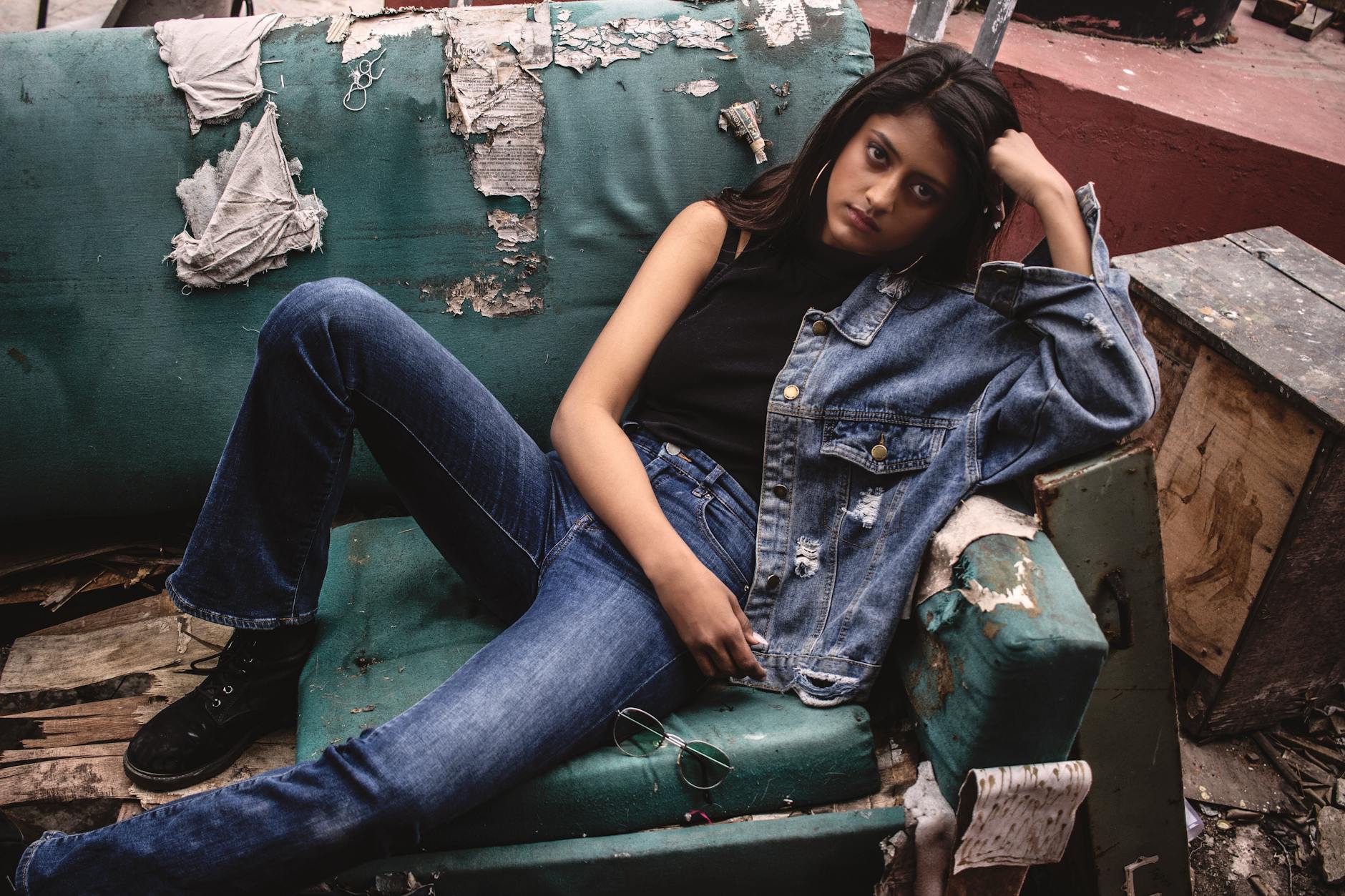 Let's be real. If you're 40, your generation probably started the denim on denim trend. Rock denim casual summer outfits as a nod to your teenage years.
10. Lace Up Dresses
Whether it's heels, sandals, or even dresses, the lace up trend is here to stay. Summer is the perfect time to try this celeb favorite trend.
This video from Busbee Style has tips for wearing shorts over forty:
These casual summer outfits will definitely show off your youthful style this summer. Don't be afraid to rock trendy pieces and bright colors!
Want more casual summer outfits? Check these out!
Liked these casual summer outfits? You'll also like:
15 Summer Scarves To Wear In An Air-Conditioned Office
Top 10 Cute Summer Outfits For Your Adorable Girls
10 Time Tested Tips to Take 10 Years Off Your Skin | How to Look Younger at 40